WELCOME TO THE HOMEPAGE OF THE WEBSITE OF THE KINSALE UNION OF PARISHES
Launch of Declan Greenway's book Kinsale to Kabul and Places in Between Church of St Multose 21st Oct 22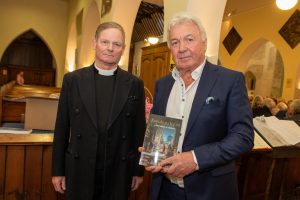 Picture: John Allen
Harvest Donations to Cork Penny Dinners October 2022
Pet Service October 2022
October 2021
The Rector, Pam Norris, Christy Draper and Ted Whitaker prepare to take goods to Cork Penny Dinners as part of our Harvest offerings .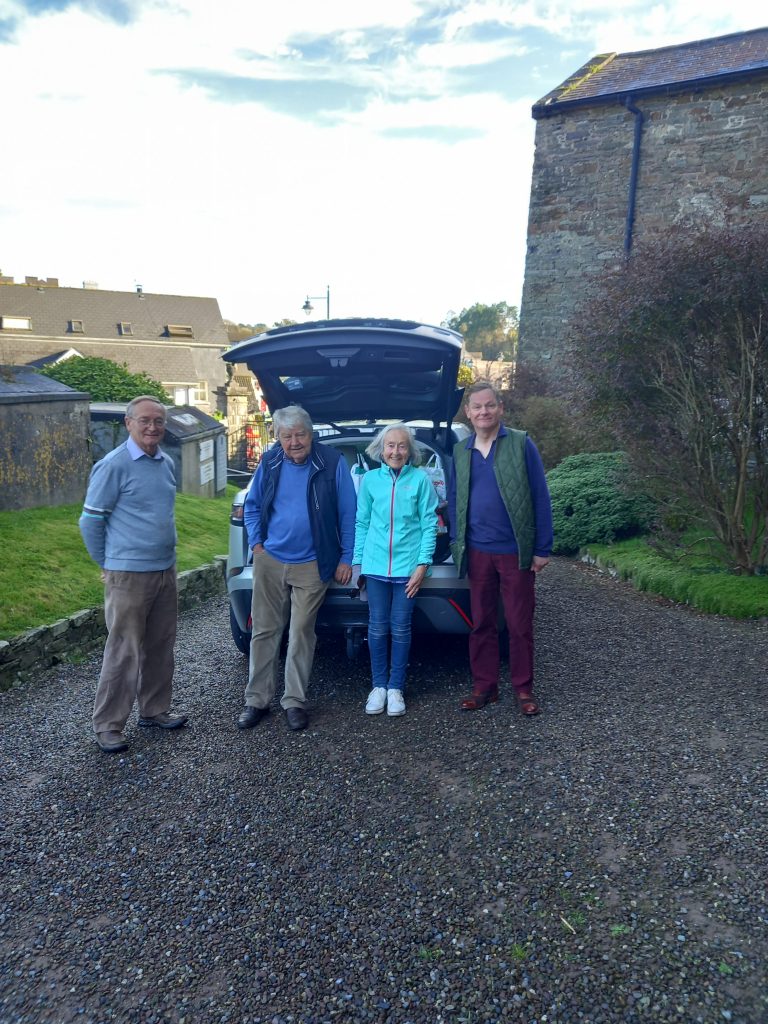 11th Nov 2021
The Rector and Fr Stan of the Friary, Kinsale, after leading the Ecumenical Remembrance Service at the War Memorial, Kinsale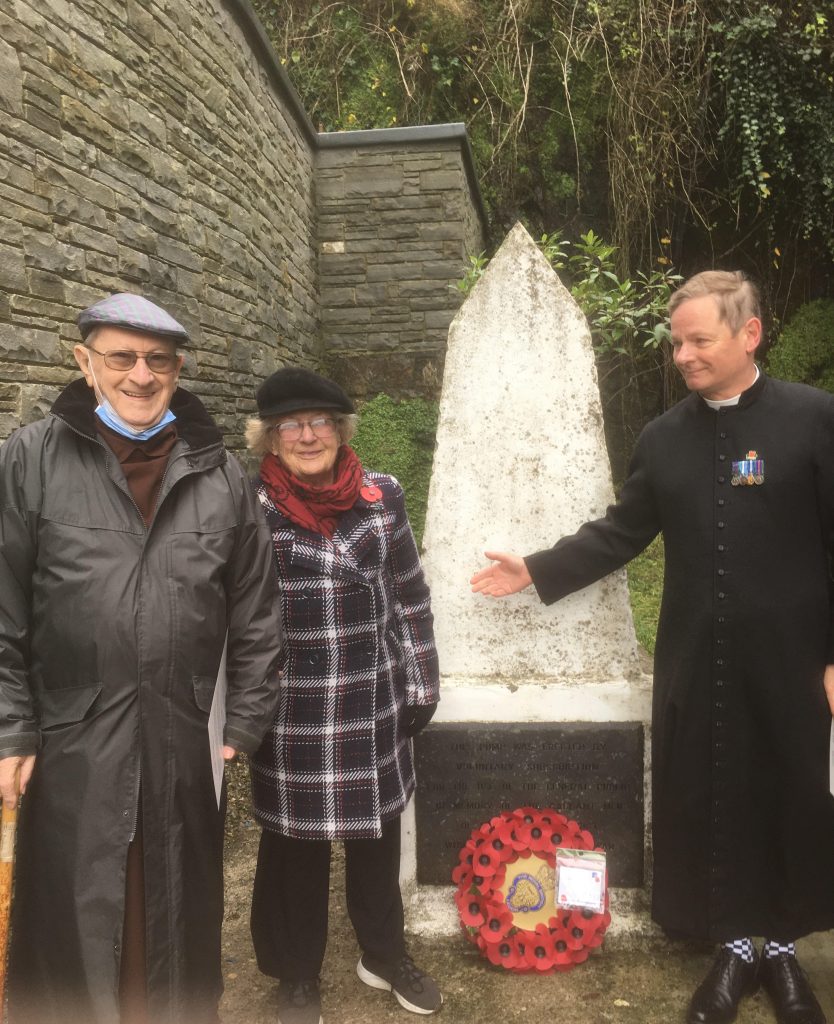 January 2021 
Ongoing work in the church room under the gallery in the church of St Multose

The Serenity Prayer
God, grant me the serenity to accept the things I cannot change,
Courage to change the things I can,
And wisdom to know the difference.
We foster good relationships with other churches in the area and participate in many ways in the communities in which we live and work.
We have a "Vision Statement" which runs as follows:
"IT IS OUR HOPE THAT, THROUGH THE GUIDANCE OF THE HOLY SPIRIT, OUR PARISH WILL GROW IN LOVE, STRIVE FOR UNITY AND BE A SOURCE OF INSPIRATION TO ALL"
As part of this vision, we have adopted a prayer in which we pray for the life of the Church in this parish. We invite you to use this prayer, to help us in our work and to further the mission of the Church throughout the world.
Heavenly Father, grant that the family of the Church in this Union of Parishes may be a place of welcome to all. May your Holy Spirit help children to grow in grace as they grow in years; may young men and women be fulfilled in your service; may those in mid-life be strengthened to attempt new and greater things; and may those in the evening of life glimpse the light of your eternal glory. May the sorrowing find comfort and the weary rest; may the doubting find certainty and the tempted strength; and may the lonely find fellowship and the sinner forgiveness. This prayer we ask in the name of your Son, Jesus Christ, our Lord. Amen